Retail Value:
$25.00
$15.00
$10.00 (40%)
In Stock (only 1 left)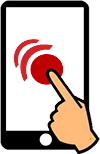 Available for instant redemption on your mobile device.
---
Description
Escape Plan is the ideal place for employees to build teamwork, communication, and problem solving skills. Your team will practice working together to achieve one goal: success. Each room was crafted to focus on critical thinking, problem solving and communication. Our escape rooms are not about finding random keys. Your team will investigate, unite and solve the problem!
An Escape Room is your chance to encounter something different. Every escape room has its own experience. The point is to take you out of your element and create a world where clue seeking, problem solving and critical thinking are your only options to succeed. You cannot rely on just one person, you must work together to create the ultimate escape plan and beat the clock. You have 60 minutes. Tick Tock Goes the Clock!
---
Limitations
No cash back. No cash value. No credit given. Customers may buy and use as many as they would like.
Share this Item