Fletcher Performance and Paint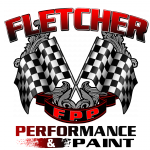 ---
Description
FPP Easy as 1, 2, 3
We make your Repair or Restoration Easy and Pain Free
Getting your Car, Truck or Anything for that matter fixed can be stressful! We take that burden off your shoulders and make it easy to get it fixed or restored easily as possible!
With FPP it is as simple as 1,2,3.
We Accept all Insurance Including:
We provide many services that include DENT REPAIR, COLLISION REPAIR, BED LINERS, AGRICULTURAL EQUIPMENT PAINTING, TRAILER PAINTING, DENT REPAIR, CUSTOM PAINTING, RESTORATION, CUSTOM PIECE PAINTING, AND UPHOLSTERY.
SCHEDULE YOUR APPOINTMENT TODAY AT FPPBODYSHOP.COM
---
Fletcher Performance and Paint Items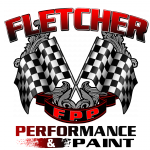 Retail Value: $100.00
Your Price: $85.00
In Stock