$20 Gift Certificate
The Tan Company
Sold Out
Sorry, this item is currently sold out.
At The Tan Company we take pride in providing 5 Star tanning facilities, world-class skin care products and the cleanest tanning environment in the country. The Tan Company is the first to bring you MysticHD in the Columbia area. MysticHD is UV-Free tanning in high-definition, a revolutionary heated sunless treatment that delivers flawless natural-looking results while keeping you warm and dry from start to finish.
2 Locations in Columbia to serve you for all of your tanning needs. OPEN 7 DAYS A WEEK, No appointments.
Tan Co. on Forum at 2010 Chapel Plaza Ct Ste B Columbia, MO 65203 573.446.TANN Store Hours: M-F 7am-10pm Sa-Sun 8am-8pm
2703 E. Broadway Ste 121 Columbia, MO 65201 573.449.TANN Store Hours: M-F 7am-11pm Sa-Sun 8am-8pm
Valid at BOTH Columbia Locations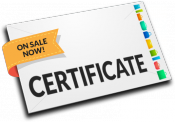 Click images to enlarge.



The Tan Company
2010 Chapel Plaza Ct. Ste B
Columbia, MO 65203
Phone: (573) 446-8266
http://www.thetanco.com/