$15 Off Any Delivery or Carryout Order - ONLINE ONLY
Papa John's Pizza
Sold Out
Sorry, this item is currently sold out.
Good for $15 off any ONLINE ORDER placed for carryout or delivery. Each code valid for ONE-TIME-USE only. Customers are encouraged to use code within 30 days of purchase. Code expires 12/31/14.

Promo Codes will be delivered via EMAIL within one business day. Customers who order after 5:00pm will receive their code the following business day. Please use your current email address for your order!

Columbia
1400 Forum Blvd Suite 41

Columbia
1205 E Broadway

Jefferson City
2200 Missouri Blvd

Sedalia
2915 W Broadway

Warrensburg
505 N Maguire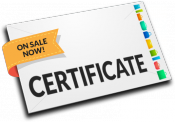 Click images to enlarge.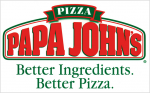 Papa John's Pizza